Unistone foundation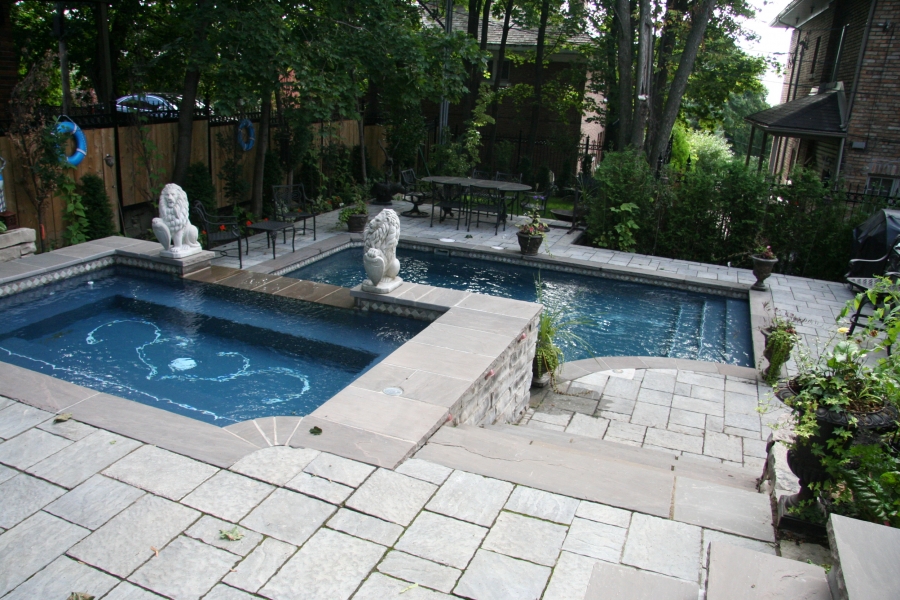 A durable unistone needs a high quality foundation.
The unistone foundation must comply with the BNQ standard. If the foundation does not meet the highest standards, freezing and thawing will result in variations that will quickly weaken your structure.
Site Preparation
The path must be clearly established to take into account the environment, such as trees, underground structures and ensure the environment is safe and usable.
At this stage, it is also important to consider the roof drainage, if necessary, by installing proper drains.
The path design should take into account the overall water flow of the terrain to prevent it from affecting your building.
Excavation and foundation
The accredited entrepreneur must be informed of all soil and environment technical aspects to evaluate the requirements depending of its intended use, whether pedestrians or vehicules. Choices will be made in terms of depth and soil composition.
The excavation should exceed the paved area for a minimum of 150mm (6in) to ensure a robust support for edges. The gravel must be installed on a suitable membrane and compaction performed according to standards. All gravel layers and the bottom of the excavation must be parallel to the finished plan. The slopes should be made to allow the flow of water in the spaces provided in the specifications.
Setting bed and pavers
The preparation of the final sub-layer is important to install the pavers on a perfect surface. It is necessary to correct the bedding if its thickness is more than 20mm (3 / 4in).
Laying blocks and pavers
Blocks and blocks are laid on the bed based in the desired pattern. This is precision work that has to be planned. It is easy to deviate from a few millimeters to finally arrive at the end of poses with a visible misalignment. This is very difficult to correct. At each rank raises the adjustment to be made.
Finishing and quality control
Once installed and all the pavement are alligned, it is the time for the application of draining sand for the surfaces that percolate, or binding sand for other types of surface.
It is then important to ensure that all paving bricks are intact, in which case they must be replaced as needed.
 
For more information see the BNQ STANDARD